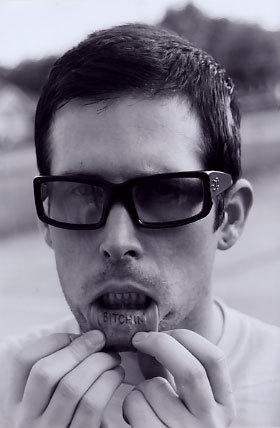 Artist / Band:
Saboteur
Song (MP3):
Le Saboteur Produit Son Coutea
Album:
Saboteur
File Under: Rock
Label:
end sounds
Info: Saboteur harkens back to a day in the not too distant past when lyrical intelligence and musical proficiency was not the exception in punk rock. They blend the existing facets of their other musical projects with tough guy pop punk and socio-political lyrics. The songs are loud, well crafted and instantly quotable. Influences range from Gang of Four to Rocket From the Crypt, and they're recommended if you like those bands as well as The Clash, Alkaline Trio and Queens of the Stone Age.
Saboteur began as a two-piece rock outfit writing songs in a Dallas loft in 2003. Angular punk rhythms barreling underneath melodies about the socio-economic state of the times filled the bomb shelter turned rehearsal space. Justin Wilson, singer and songwriting guru for rock beast Red Animal War, and Steve Visneau, drummer and spirit of punk-speedsters Slowride, were fresh off European tours that shared dates. After bouncing more than a few ideas off each other one night in Amsterdam, songs poured forth. The groups were far beyond the mark of "brother bands," booking tours and local shows together since their conception and releasing a split EP on Deep Elm Records in 2002.
read more from the source...