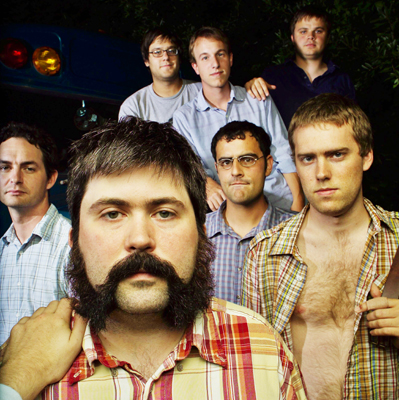 Artist / Band:
Je Suis France
Song (MP3):
That Don't Work That Well For Us
Album: Afrikan Majik
File Under: Indie Pop
Label:
http://www.antennafarmrecords.com
Info: Je Suis France, a nine-piece, spread-across-the-country indie rock behemoth plans to release its latest and greatest LP, Afrikan Majik, on May 29th on Antenna Farm Records (the Donkeys, Still Flyin'). Based in Athens, Atlanta, Boston, Los Angeles, and San Francisco, and featuring members of Masters of the Hemisphere, Still Flyin', the Mendoza Line, the Low Lows, Je Suis France was an Athens fixture before dispersing to various parts of the country, resulting in, strangely enough, the band's most fertile period (10+ EPs!). Afrikan Majik finds the band at its most explorative, tapping into krautrock jams, indiepop, and even reggae with an inspired fervor.