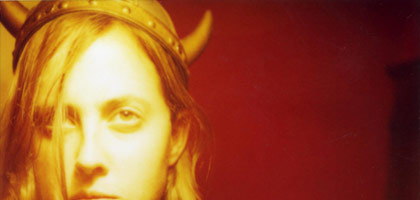 Artist / Band:
JANA HUNTER
Song (MP3):
BABIES
Album: there's no home
File Under: Folk / Experimental
Label:
http://www.gnomonsong.com/
Info: In 1994, Jana Hunter was a 16 and a violinist in the Greater Youth Orchestra of Fort Worth (Texas.) This quickly and naturally led to smoking cigarettes, hanging out in a VW Van and joining local hippie band McGillicutty. Hilariously, this group soon disbanded due to creative differences, and Hunter began in earnest the pursuit of solo writing, performing at local open mics and house parties.