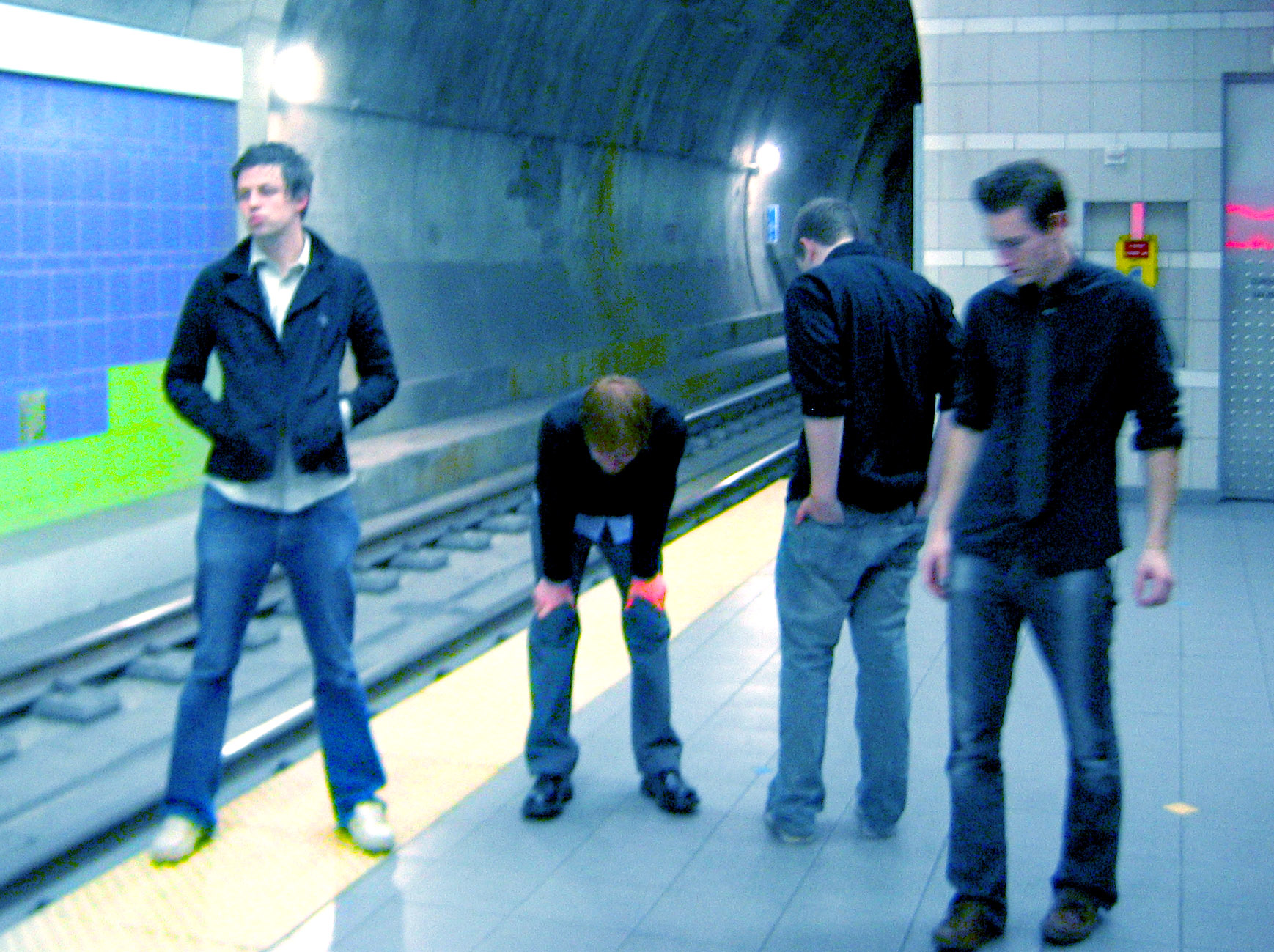 ARTIST / BAND:
THE HOURLY RADIO
SONG (MP3):
DEAF EARS
ALBUM:
DEAF EARS
FILE UNDER: Rock / Indie / Pop
LABEL:
kirtland records
INFO: The early success of The Hourly Radio can only be attributed to a clear, articulate sense of direction and purpose. Neither of the bands founding members, guitarist Ryan Short and vocalist Aaron Closson, site their musical abilities among the reasons the band has captured so much attention. In fact, when the two met and began writing songs they had just one electric guitar (but no amp) and neither had any previous musical training or experience. All they had was a common sense of direction and a clear idea of what they didn't want to sound like. What some may call naive or simply blind ambition Closson and Short forged on with complete confidence. From the inception of the band things have moved very quickly and these early limitations never proved an obstacle.
read more from the source...