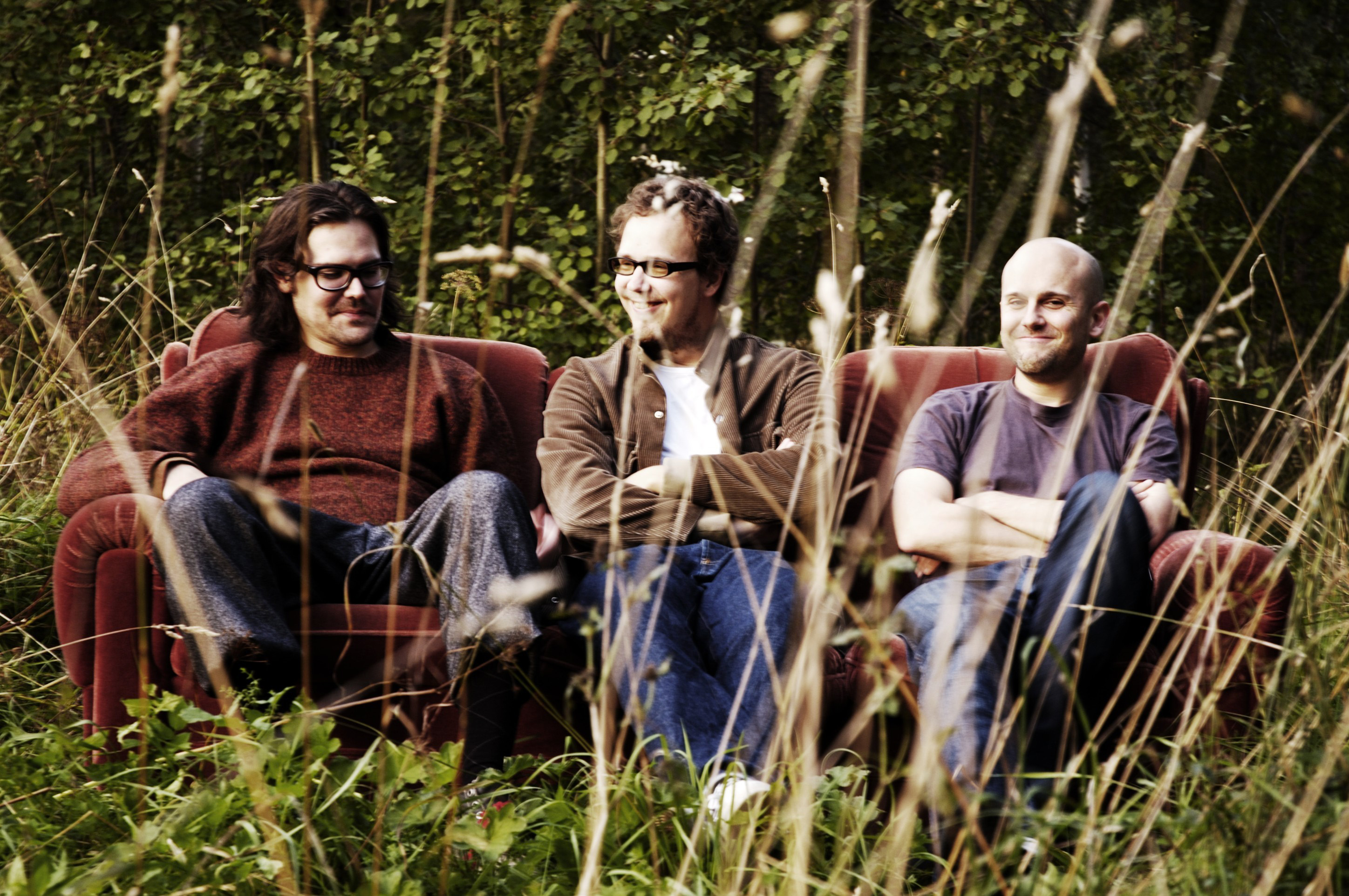 ARTIST / BAND:
TAPE
SONG (MP3):
SAND DUNES
ALBUM: Rideau
FILE UNDER: experimental pop
LABEL:
Häpna
INFO: Tape´s music moves between experimental music and pop without effort.and has been recognized internationally for it´s particular sound where electronics blend with all sorts of acoustic and electric instruments.Tape was formed in 2000 by brothers Andreas and Johan Berthling together with Tomas Hallonsten. Their first recording Opera came out in 2002, the second - Milieu in 2003, both released on Häpna. Tape have done shorter tours in Europe, the US and Japan. In august 2005 Staalplaat released a live cd of Tape in their "Mort Aux Vaches" series.Marcus Schmickler is a musician, producer and composer with a broad range.Solo - he makes noisemusic , pop with Pluramon with Julee Cruise and composes comtemporary music for choir.Andreas Berthling has made records with electronic muisc under his own name on labels such as Staalplaat, Fällt, Anechoic and Mitek. Plays with the groups Frontroom Ensemble and Feed and is also active as sound engineer.Tomas Hallonsten´s sheer musicality and ability to play several instruments has led him to perform and record with a lot of different swedish artists.Outside of Tape, Johan Berthling works mostly as a double bassplayer withmusicians like Sten Sandell, Raymond Strid and Mats Gustafsson. He has worked with swedish artists Nicolai Dunger, Stina Nordenstam, Goran Kajfes among others.
..read more from the source...