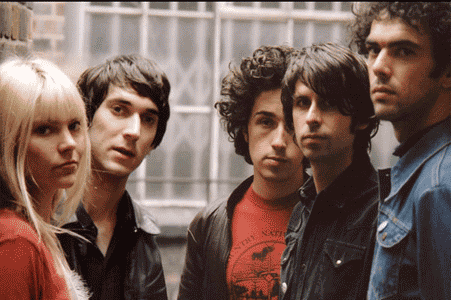 ARTIST / BAND:
THE DUKE SPIRIT
SONG (MP3):
CUTS ACROSS THE LAND
ALBUM: CUTS ACROSS THE LAND
FILE UNDER: Rock / Alternative / Punk
LABEL:
startime records
INFO Many bands claim to practice the true elementary arts of rock'n'roll, but hardly any truly understand them. The Duke Spirit, though a five-piece from London — are one of the few that do. They have been using London and the areas surrounding as their history book perfecting their own unique and jagged take on the history of rock'n'roll music. The first public notice of their intentions appeared in 2003, when they released both a critically-acclaimed single ('Bottom Of The Sea') and mini-album ('Roll, Spirit, Roll') in the UK, which showcased a scuffed and soulful guitar aesthetic, redolent of everyone from the Velvets and Nico through to The Gun Club and Patti Smith.
read more from the source...