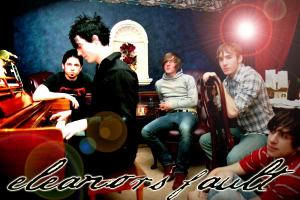 Artist / Band:
PORTUGAL THE MAN
Song (MP3):
AKA M80 THE WOLF
Album:
Waiter: You Vultures!
File Under:
Indie Rock
Label:
fearless records
Info:
What is Portugal. The Man? Portugal is a country, not a man. Can a country consider itself a man? Are you confused yet? To clarify, Portugal. The Man is a band and no, they are not from Portugal; they're a devastatingly handsome and talented group of guys hailing from the arctic wastelands of Wasilla, Alaska.The band's name is based on the idea of David Bowie's "bigger than life" fame. They wanted the band to have a bigger than life feel but didn't want to name it after one of their members. "A country is group of people," guitar player and vocalist John Gourley explains."With Portugal, it just ended up being the first country that came to mind. The band's name is Portugal. The period is stating that and The Man states that it's just one person." The name has more personal meaning as well. Portugal. The Man was also going to be the name of a book that Gourley had planned to write about his father and his many adventures.The members of Portugal. The Man (with the exception of Jason Sechrist who was born in Portland, OR) were all born and raised in Alaska. Gourley grew up in various parts of Alaska, even spending a year in the woods, living in a cabin his parents had built that was powered by a generator and had no phone. An unconventional upbringing to say the least, Gourley was surrounded by wilderness and A LOT of dogs. His parents ran the Iditarod (the biggest of all dog races, which his father had run four times.)
read more from the source...